About us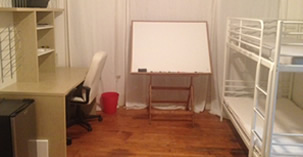 Berkeley Hostels
Our mission strives to provide nice furnished accommodations that cater to Berkeley visitors. While primarily catering to professionals, faculty, researchers and students, all courteous people are welcome. The residence provides a collegial atmosphere for academics and scholars to come experience what Berkeley has to offer in a shared community.
Started by UC Berkeley Faculty Member Bernt Wahl, it was started to provide a friendly place to stay for visiting scholars and students. His inspiration stems from his experiences of traveling to 50+ countries and being a Fulbright Fellow.
Located in downtown at the base of the UC Berkeley Campus, it is conveniently situated near parks, transportation, shops and scores of restaurants.
Some of our guests